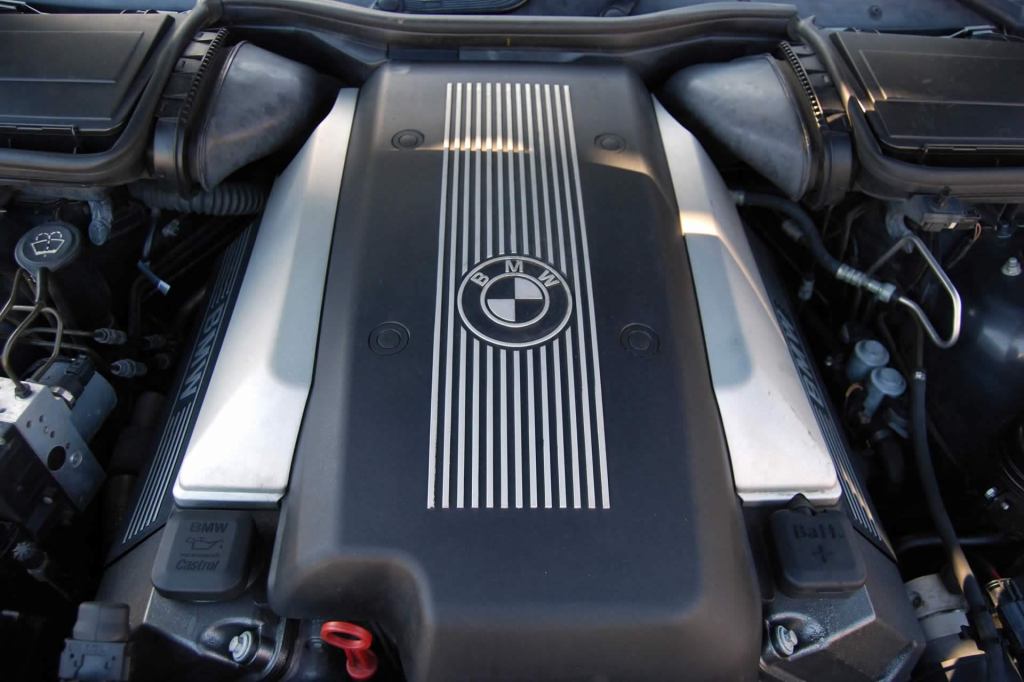 According to Wiktionary, the phrase firing on all cylinders is defined as something that operates as effectively as possible. Likewise, another phrase that is commonly used, a well-oiled machine, is defined as something that operates capably through the effective coordination of many parts. In this post, we'd like to talk about BMW maintenance and how to keep a BMW firing on all cylinders — just like a well-oiled machine.
Vehicle efficiency and integrity
When it comes to maintaining a BMW, its efficiency and integrity go hand-in-hand. Not only is proper maintenance designed to optimize a BMW's overall performance, it's also designed to maintain everyday safety. The safety of a vehicle is just as important, or even more so, than its performance. If an M5 can do 0-60 in 3.7 seconds but its brakes don't work, there's simply no point stepping on the gas. So when we talk about maintenance, we're focused on both performance and safety.
Proper maintenance should also focus on vehicle longevity. An important part of maintaining the longevity of a vehicle's components is regular fluid exchanges. Not only is doing so good for the health of a car, it's also good for its performance. Over time, the quality and protective properties of the fluids in a car can diminish and become contaminated with debris such as dirt, sludge, and even metal shavings from moving parts. This in turn causes friction and heat build-up within the car's components which lead to excessive wear and tear. By regularly inspecting and exchanging fluids as necessary, we ensure the car's components function as efficiently as possible with the least amount of wear.
The effective coordination of many parts
Optimizing the overall performance of a vehicle is normally referred to as a tune-up. When most people think of tune-ups, the first thing that comes to mind is spark plug replacement and more engine power. Normally, this is true. However, there are many other things involved in tune-ups that will affect the overall performance and safety of a vehicle. For non-BMW's, tune-ups will generally include new spark plugs, fuel filters, air filters, oil changes, and valve adjustments according to the vehicle manufacturer's tune-up program. When it comes to BMW's, tune-ups are broken down into 2 separate service schedules called BMW Inspection 1 and BMW Inspection 2. Inspection 1, also known as the Minor Service, is the smaller service that focuses on everyday performance and safety. Inspection 2, also known as the Major Service, is a more comprehensive service that includes everything in Inspection 1 with a few additional features. For vehicles equipped with Condition-Based Service (CBS), first introduced in the 2002 BMW 7 series, service schedules are dramatically simplified because this intelligent maintenance system informs you when a service is next due and what component needs a check.
BMW Inspection 1 (Inspection I)
Inspection 1 serves as a check-up to optimize the everyday performance of your BMW and ensure that your safety systems are in working order. Inspection 1 is a forerunner to Inspection 2 which is done at a higher mileage. The service schedule for Einstein's inspections varies based on the age of your vehicle. Below is a breakdown of what's included in Inspection 1:
Oil and filter change
Replace cabin air filter
Verify engine is running at the correct temperature
Power steering system and rear axle check
Transmission leak check
Visual check of fuel connections, lines, and tanks for leaks
Complete check of exhaust system for leaks, positioning, mounting, and overall condition
Front control arm and bushing check
Overall condition check of the steering system
Examination of brake discs and brake pads
Examination of brake lines and clutch system connectors
Positioning and movement check of parking brake cables
Tire pressure check, including spare tire
Examination of tire tread and wear
Diagnostic system and fault code scans
Check and top up fluid levels: antifreeze, coolant, brake fluid, and washer fluid
Engine cooling system and heater hose connections examination
A/C check and battery load test
Interior and exterior lighting check; indicator, instrument panel, and dashboard illumination and control check
Washer and wiper system check, examine doors and closures, and grease hood, door, and trunk latches
Safety belt functionality check and visual inspection of air bag units
Heater, air blowers, and defogger functionality check, and mirror operation check
Reset Service Indicator
Road test to verify all check points and proper working order
BMW Inspection 2 (Inspection II)
Inspection 2 is the larger of the two inspections. This inspection serves as a comprehensive vehicle tune-up that includes all of the items performed in the Inspection 1 with the following additional features:
Parking brake lining inspection
Spark plugs replacement
Air filter replacement
Fuel filter replacement
Flexible boot examination
Car body inspection for rust
Differentials oil change
Transmission service (manual transmission vehicles)
Thanks for reading and remember, when you need to have your BMW repaired or serviced, there is only one auto repair center you can trust—Einstein's Auto Repair. Be sure to check out our Special Offers and save on your next auto repair or service.